Heated and air-conditioned facilities for dogs and cats. Cats love our sun porch cattery with garden window views.
Daltons Pet Grooming is the oldest continually operated dog grooming salon in the Metro West area.
We have over one acre of tree shaded, grass covered play area divided to accommodate our guests.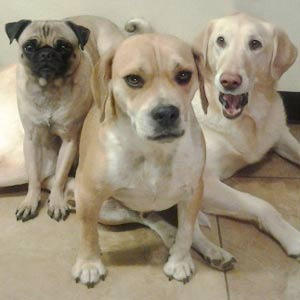 Dogs Of All Sizes
There is never a pet too big or too small. We have the experience to get the job done right!
Grooming
The detailed process we use was perfected over 60 years ago at the family-owned "Dalton's School of Dog Grooming."
Personalized Service
Our professional staff works 1 on 1 with the customer to ensure the best possible haircut to fit your pets personality.
Special Needs Pets
Specializing in older and special needs pets!! We cater to many 2nd and 3rd generation pets as they get older.
Locally Owned
Family owned and operated. At the same location for over 60 years where you can always find one of the family.
We are conveniently located on the Shrewsbury, Worcester, and Grafton lines.
A quick overview of our services and features:
Grooming and Boarding
Daycare Available
Walk-In Nail Service
Radiant Heat and Air Conditioned Inside Runs
Covered Outside Runs
Over Once Acre Divided Play Yard True Shaded – Multiple trees and round play areas
Video Monitored for Fire, Smoke, and Unauthorized Entry for your pets' safety.
Family Owned and Operated for Over 60 Years
Central Air Conditioning and Heat in Separate Cattery
BBB Rating: A+
Dorothy Dalton
Owner
"The care of your pet is our business. Our only business for over 60 years."
Carrie Desourdy
Manager
"My life revolves around loving animals, my passion is working with them."